Monthly plan
We have different kinds of contract plans so that you can use it to meet your needs. The basic price plan is:
(daily rent + utilities of fixed charge) x the length of your stay) + cleaning expenses
You can fix the contract period more than 1month. English-speaking staff is available so it is easy for non-Japanese to go through the procedure. We have long-term discount and special plan for corporations.
Monitor Plan
Special Offer for the Ground&First Floor Only
Great deal for the Ground&First floor with special price.
A-type(1R) 30.09m2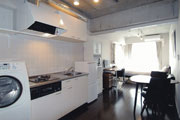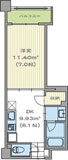 B-type(1R) 30.30m2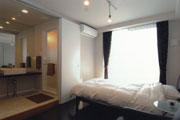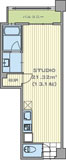 C-type(1R) 30.43m2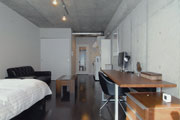 Ground floor Price list (* Japanese only) First floor Price list (* Japanese only)
Standard room(1R)
Security, Safety, Fitness, Rest, Comfort, and to an impressive stage
We have two types of rooms, split one (TYPE A) and open one (TYPE B).
You can have a choice to go with your lifestyle and feelings.
Have a comfortable N's Court life at the relaxing space with items of high quality.
A-type(1R) 30.09m2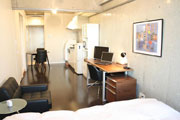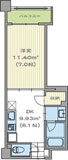 B-type(1R) 30.30m2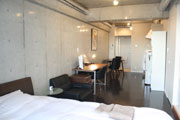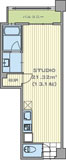 C-type(1R) 30.43m2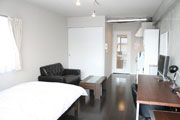 Standard room Price list (* Japanese only)
Superior room
Special room for executives with high qualified relaxation and advanced functionality.
This is a special room with high quality interior accessories and the latest facilities in the space of 40m2 wide.
You will fully enjoy a wonderful view from the top floor such as Tama Hills and Mt. Fuji in the back.
This high quality superior room ensures the best of your life.
D-type(1LDK) 41.43m2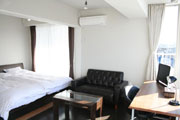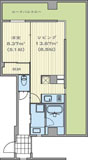 Superior room Price list (* Japanese only)
Photo Library
Room
Environment & body-friendly life stage with upgraded quality
With our attention focused on comfort, safety and functionality, each dwelling unit has an open floor and the exposed wall surface added its appeal by the texture of concrete produces simple and flexible space. Such essentials for life as furniture and home electric appliances are complete. We also follow up on the environment-friendly for interior accessories and used carefully-selected wood for the furniture which is good for environment and body.
And all the dwelling units face south in Lego building, so you can enjoy the sunshine in the living space as well as balcony.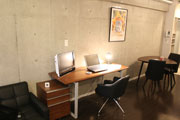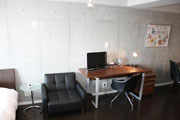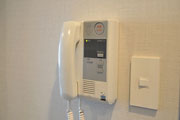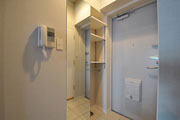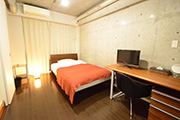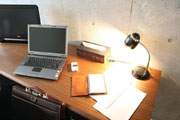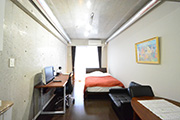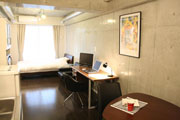 * Example for Room B-type.(PC,Mobile Phone,Notebooks and bag are not facilities.)
Kitchen
User-friendly system kitchen are set up with drum laundry facility nearby.
Such simple and functional kitchen space is just a perfect fit for working women who are doing housework efficiently and stylishly. The soft light from the down light makes work more enjoyable in the kitchen.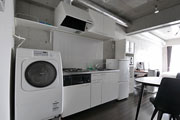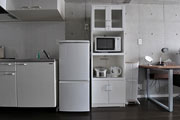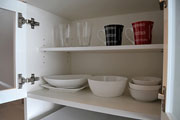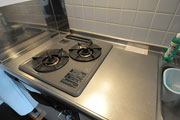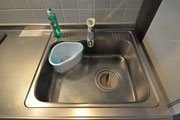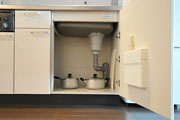 Sanitary
The wash stand is simple but smartly-designed with large mirror.
And there is a spacious restroom with "Washlet" (which has features of warm toilet seat with temperature control, releasing a warm-water for cleansing, warm-air drying etc.) Each function of sanitary space is separated as one private area which creates comfortable space.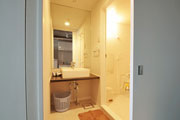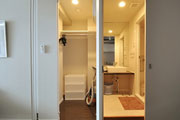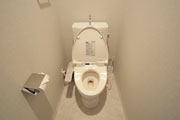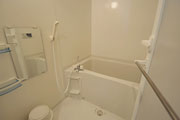 * The present condition should be had priority if there are any differences between information on this website and the present condition.
-